About
Cedar Grove is a story about transition–bridging the past and the future. The hour-long radio documentary reveals surprising hidden histories through the work of renowned novelist Mary Lee Settle and the voices of women from her hometown of Cedar Grove, WV. What do these women and their stories have to teach us about navigating the current moment of uncertainty and sweeping change in the coalfields of West Virginia?
Settle is the author of 21 books, including her five volume fictional opus, The Beulah Quintet, which spans two continents and 300 years of Appalachian history. Beulah Land is a fictional place grounded in the reality of Settle's family homeplace at Cedar Grove, a town in West Virginia struggling amid coal industry decline. West Virginia native Catherine Moore visits Cedar Grove and interviews the "real" residents of Beulah Land, searching for stories of survival and resiliency in the face of enormous challenges.
The scenes and characters that emerge take us through wilderness, Underground Railroad operations, the coal mine wars of the early 20th century, and John F. Kennedy's visit to the Cedar Grove in 1960. A collaboration with photographer Roger May also produced a robust visual document of life in present-day Cedar Grove.
---
Featuring the Voices and Stories of…
Katherine Atwater, Jean Cary, Paula Clendenin, Peggy Coleman, Stacy Ellis, Cyrus Foreman, Denise Giardina, Heather Hannah, Sharon Hemmings, Lynnette Hudnall, Anthony Kinzer, Jean Lamb, Kate Long, Brian Rosenberg, Carol Saunders, Linda Saunders, Mary Lee Settle, Gordon Simmons, Shirley Ellis Stennett, Elbie Thurman, Patty Ellis Thurman
---
The Cedar Grove Team
Cedar Grove is a co-production of Allegheny Mountain Radio and West Virginia Public Broadcasting.
Funding provided by the West Virginia Humanities Council and the Corporation for Public Broadcasting.
Gibbs Kinderman, Executive Producer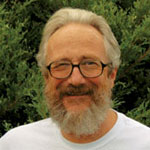 Gibbs Kinderman, of Pocahontas County, worked with the Appalachian Volunteers, the Black Lung Association, and other social action groups. He is a founder of the Pocahontas Communications Cooperative, an independent public radio broadcaster.
Catherine Moore, Writer/Producer
Catherine V. Moore is a writer and radio producer based in Fayette County, West Virginia. Her essays, poems, and radio documentaries have been published and aired by Oxford American, Fence, Verse, BBC, and public radio stations across the country. She holds degrees in writing from Harvard University and the University of Montana and is past editor of the media review section of the Journal of Appalachian Studies. She runs Beauty Mountain Studio, a production company focused on work from, about, and because of Appalachia.
Ben Shapiro, Editor
Ben Shapiro is an award-winning American documentary director, cinematographer, and independent public radio producer. Shapiro's radio stories have been featured on such programs as NPR's All Things Considered and Morning Edition. He has been a member of Radio Diaries since the series began in 1996, as an editor, mix engineer, and producer. Shapiro has collaborated on projects with many producers including American Radioworks, The Kitchen Sisters, WNYC and the BBC. For his work, Shapiro has received an Emmy award, two Peabody Awards, and two Dupont Awards.
Roger May, Photographer
Roger May (b. 1975) is an Appalachian American photographer based in Raleigh, North Carolina. He was born in the Tug River Valley, located on the West Virginia and Kentucky state line, in the heart of what is commonly known as Hatfield and McCoy country. He served in the Army for seven years. His photographs, essays, and interviews have been published by The New York Times, National Geographic, The Oxford American, The Guardian, Le Monde diplomatique, THE WEEK, The Bitter Southerner, fototazo, BagNewsNotes, Appalachian Heritage, and others. In February 2014, he started the crowdsourced Looking at Appalachia project. 
Caleb Samples, Music
Caleb Samples grew up in Enterprise, Oregon, in a family that hails from West Virginia, in which everyone plays an instrument. He recently released "Untouched Ground," his first full-length record featuring his songwriting. You can read about his new CD in Wallowa Valley Online. They write: "Samples said he not only gets inspiration on his trips to the Eagle Cap Wilderness in search of bull elk, but has made his own packable guitar for those nights in camp. 'In 2005 I built a guitar out of quarter-inch plywood. I put it in a soft case and throw it on top of a mule pack and don't worry if it breaks."
Bob Webb and Heidi Muller, Music & Mixing
Heidi Muller and Bob Webb cross the musical boundaries between original songs and traditional tunes, blending each other's influences from the Pacific Northwest to the Appalachian Mountains. Featuring dulcimers, guitars, mandolin, electric cello, and Muller's crystalline vocals, they have released three duo recordings: Dulcimer Moon, Light the Winter's Dark, and Seeing Things. They tour widely to concert halls, festivals and venues such as Kentucky Music Week, Ohio Valley Gathering, Tumbleweed Music Festival, the National Oregon Trails Center, Berkeley Dulcimer Gathering, the National Music Museum and the NPR live performance radio show, Mountain Stage. Bob is a recording engineer who records albums for local musicians and helps create documentaries for public radio, including "In Their Own Country," produced by Kate Long, which was nominated for a Peabody Award.
Drew Tanner, Website
Odd Boat Studio is the multimedia studio of Drew Tanner, based in West Virginia's Mid Ohio Valley. With an extensive background in community media and marketing, Odd Boat Studio specializes in serving small businesses, non-profits and rural community media organizations. Services include web design and hosting, photography, writing, print design, marketing, social media strategy, and radio production.
---
Additional Music & Recordings
"Beulah Land," American Audio Prose Library / "Kerr's Negro Jig," Carolina Chocolate Drops / "Beulah Land," Georgia Sea Island Singers, From the Alan Lomax Collection at the American Folklife Center, Library of Congress. Used courtesy of the Association for Cultural Equity. / "Fire In the Hole," Hazel Dickens / "Dream in Blue," Stray Birds / "On My Way," Valerie June
Nate May, Elaine McMillion Sheldon, and Billy Wirasnik provided additional recordings and soundscapes. Heather Hannah read the poem, "Beginning."
---
Special Thanks
To the family of Mary Lee Settle, including John and Wanda Tompkins and Nic Weathersbee.
In memoriam, Katherine Atwater and Carol Saunders.